Swing Gates Up To 16 Feet and 650 Lbs Each Leaf
Ideal for the installation requiring faster operating speed, proven strength and reliability. The Patriot is unmatched in the industry with over 15 years of superior performance. Solar charged gate operators from US Automatic are the most efficient in the industry. Being the industry leader and educator in solar charged gate systems means we know how to do solar right.

Proudly Made in the USA!
5-year warranty on control board / 3-year warranty on all other components
Two 2 button remotes included
Pre-wired solar friendly LCR dual channel receiver
Solar or AC charged with solar friendly smart controller
Designed to operate with all types of solar friendly accessories without adding solar panels
Independent Gate 1 and Gate 2 sensitivity adjustments
Battery powered providing real battery backup and not just 1 cycle
Built in timer to close
Photo Eye Power Management (PEPM) solar friendly software
For residential, light commercial, farm and ranch use
Single or Dual gate compatible
Soft stop selectable for swing or slide gate operator
Same control board for swing or slide gate operator
Fast 12 second cycle time (90 degree opening)
Thompson 24" linear actuator delivering 500 lbs. of dynamic thrust and a static hold load rating of 1000 lbs.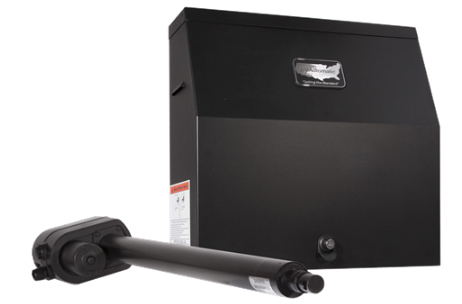 Slide Gates Up To 32 Feet In Travel Distance
Ideal for the installation requiring solar charging or full system operation during AC power outages. The Patriot RSL is the most efficient slide gate operator in the industry.
Pad or Post mount installation option is standard, simple and convenient manual release knob with easy to adjust limit switches.
Utilizing the Patriot control board and new PEPM software for photo eye power management allows any photo eye to be installed on all USAutomatic operators without needing additional solar panels.

Proudly Made in the USA!
5 year warranty on control board / 3 year warranty on all other components
Two 2 button remotes included
Pre-wired solar friendly LCR dual channel receiver
Solar or AC charged with solar friendly smart controller
Designed to operate with all types of solar friendly accessories without adding solar panels
Independent Gate 1 and Gate 2 sensitivity adjustments
Battery powered providing real battery battery backup and not just 1 cycle
Built in timer to close
Photo Eye Power Management (PEPM) solar friendly software
For residential, light commercial, farm and ranch use
Thompson gear motor with brake
Soft stop selectable for swing or slide gate operator
Heavy duty ABS molded cover
Easy manual release
 UL 325 2016 certified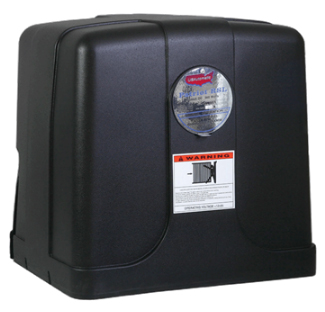 REQUEST YOUR FREE ONSITE CONSULTATION